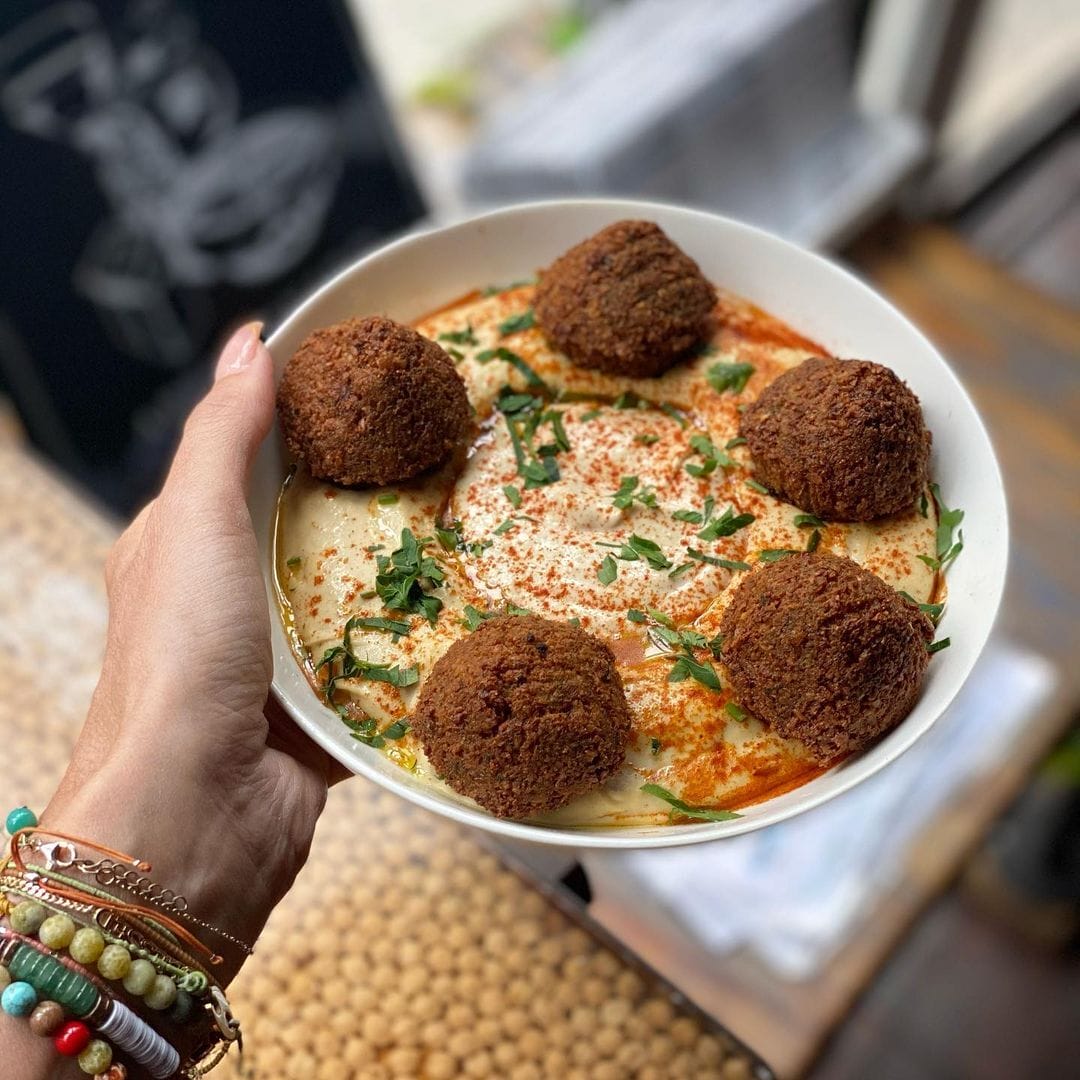 Savor the Best Mediterranean Food: NYC's Prime Eateries
New York is the culinary capital of the world for good reason – from family-owned restaurants to edgy, innovative haute cuisine, the city is an adventurous food-lovers paradise. The city's diversity is its not-so-secret weapon, with many culinary cultures to sample in every neighborhood. Whether you're looking for something cozy and intimate or trendy and Instagrammable, New York's restaurants can deliver.
It's no different when it comes to finding the best Mediterranean food. NYC is home to many restaurants that claim this honor. This reflects the sheer diversity embedded in Mediterranean cuisine. Resultingly, the Mediterranean diet is more of an approach than a single menu; it's a playbook of rich flavors, seafood, abundant vegetables, and, naturally, loads of olive oil. 
Ultimately, finding a good Mediterranean restaurant is like unlocking a treasure chest filled to the brim with mouth-watering dishes to keep you coming back again and again and taste them all.
Iconic Mediterranean Dishes You'll Love
Mediterranean food encompasses a wide variety of dishes, from spanakopita to pasta to tagine. Some are more closely associated with their country of origin, like pizza, but some standards are connected to the region as a whole. 
Greek food has a certain dominance in the culinary imagination, which isn't surprising considering its location and history. It's worth starting a journey through Mediterranean food with a moussaka. This layered eggplant dish evokes some of the region's most popular flavors. Eggplant and tomato are the usual foundation of the dish, layered with minced meat – usually lamb, a typically lean meat – and plenty of garlic and spices, topped with a bechamel sauce. There are probably as many variations on the recipe as there are cooks in the Mediterranean, including vegan-friendly versions, too.
When it comes to Mediterranean food, we cannot forget its evergreen favorites like falafel and hummus. Made from ground chickpeas, falafel is enjoyed around the world; recently, it's been embraced by the vegan community for its protein-rich, flavorful, and filling qualities. It's an iconic presence in sandwiches, wraps, and pita.
A Mediterranean brunch in NYC might have some unexpected flavors for the uninitiated. Savory foods are commonly enjoyed for breakfast throughout the region, so don't be surprised to find some falafel on offer even in the late morning. Forget the mimosas – a good Mediterranean brunch wouldn't be complete without some Turkish coffee.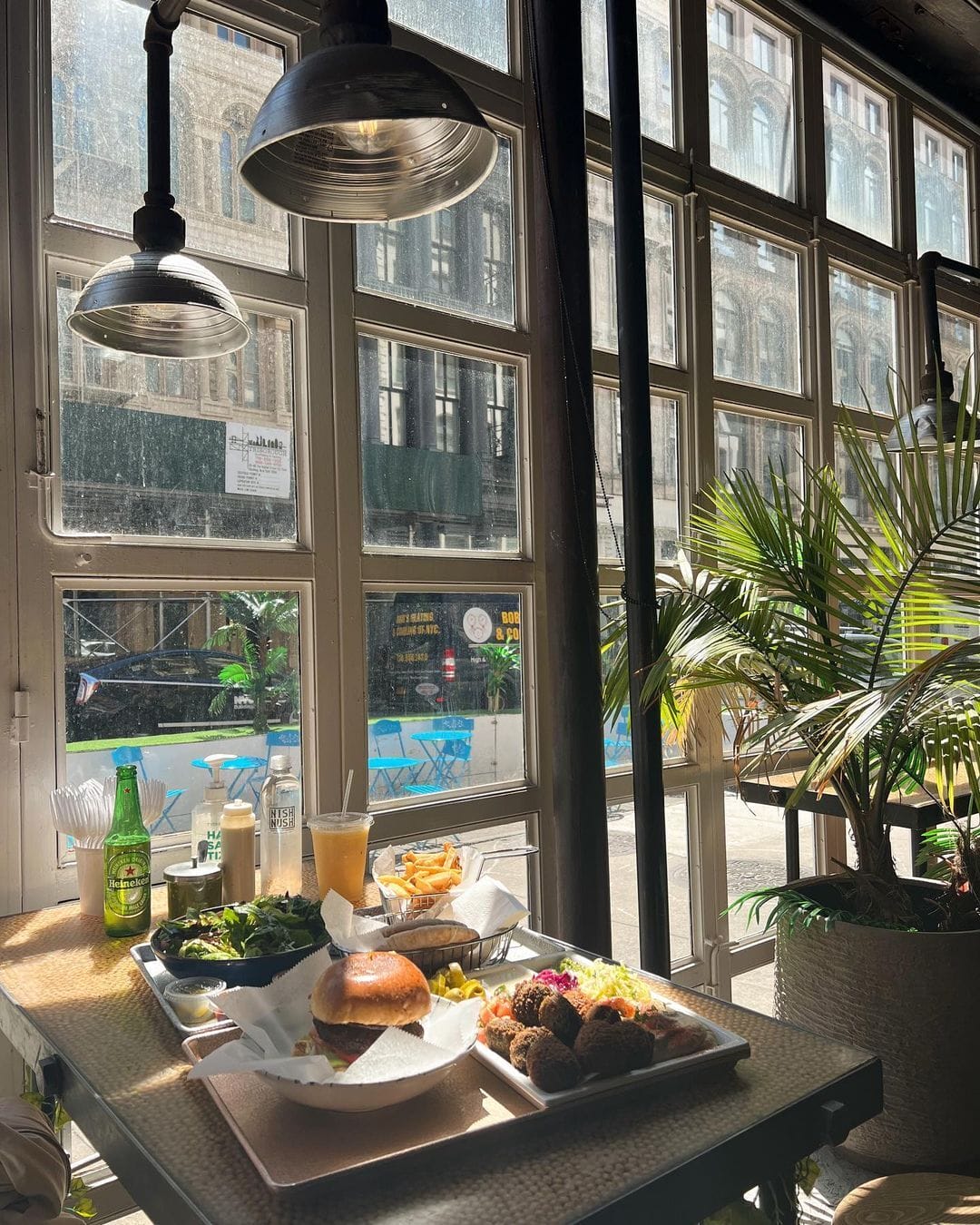 Diet-Friendly Mediterranean Appetizers
Whether you're looking to lose a little weight, maintain a healthy lifestyle, or work your way around an allergy, Mediterranean food is very accommodating. In addition to being recognized as one of the world's healthiest diets, this vegetable-forward cuisine is a reliable haven for vegetarians and vegans as well as those who are gluten- or dairy-intolerant. The Mediterranean approach to food is all about color, flavor, and sharing; a meal should never be gulped down in a rush but rather savored with family and friends. 
Fresh ingredients are always a priority, ensuring not only the most nutritional value but also the best possible flavors. As vegetables make up a big part of any meal, it's easy to find vegan Mediterranean options in NYC. Where there are meat proteins, they're usually lean and heart-healthy. Seafood plays a significant role on most Mediterranean menus, which isn't surprising considering the Mediterranean Sea connects the region's inventive chefs. 
This approach is especially evident in the appetizers, often served as maza, mezze, or tapas. These are lots of small plates or dishes on a communal platter and are shared by the table. Treat yourself to our gluten-free, vegan Moroccan Carrots or some Stuffed Grape Leaves, a Mediterranean favorite. Each dish is so delicious that everyone will want to try some!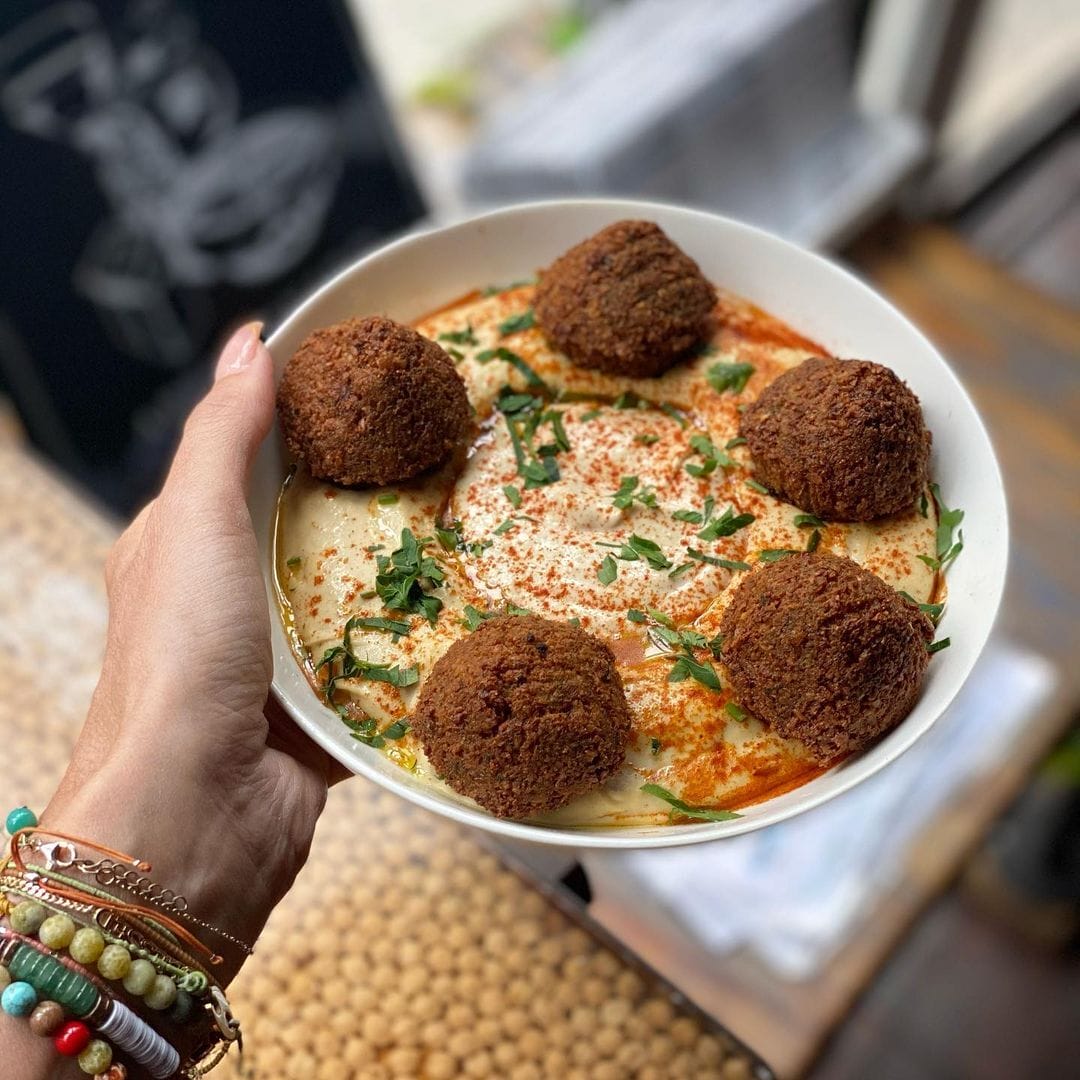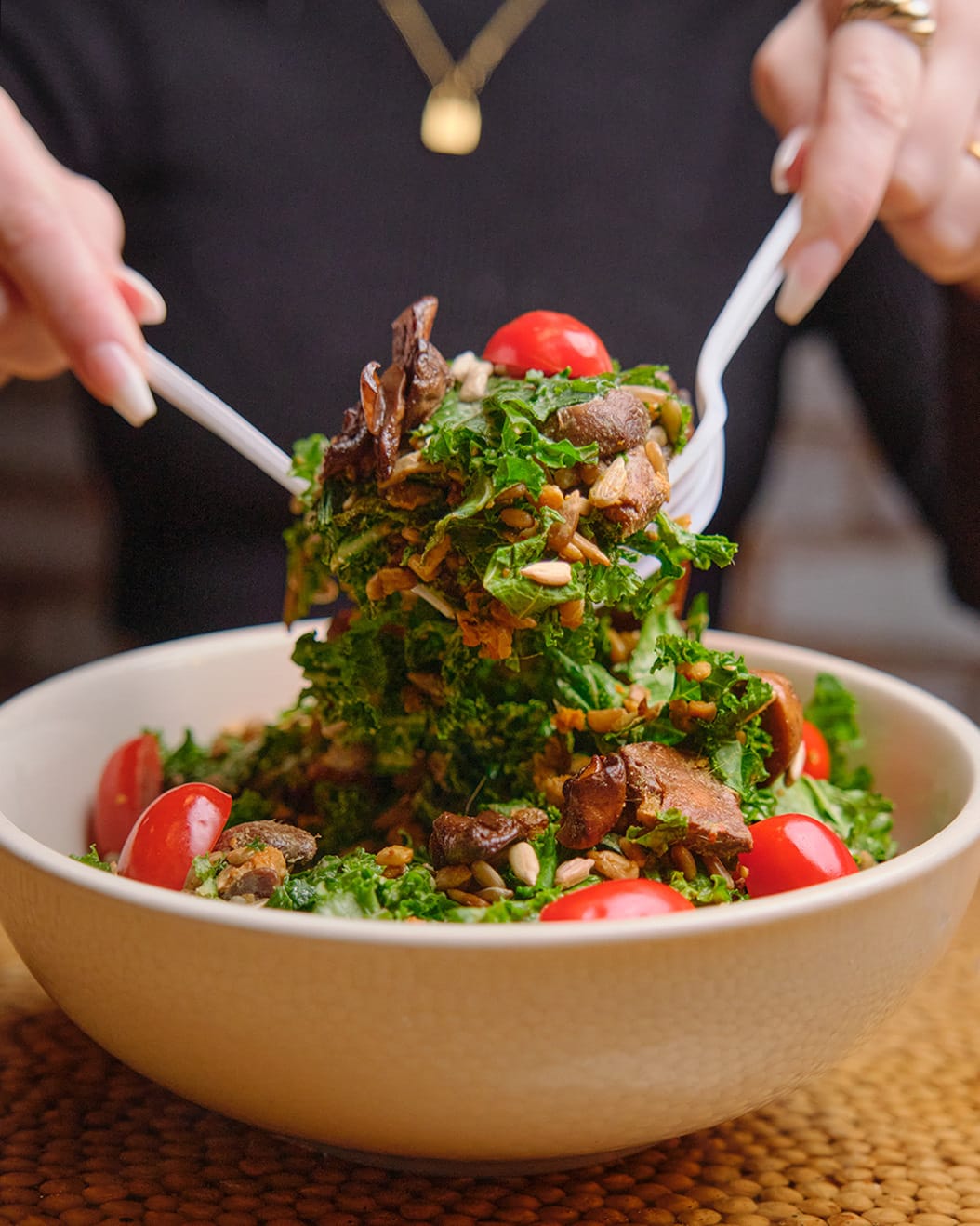 Freshness, Simplicity & Bold Flavors
When you begin your search for the best Mediterranean food in NYC, remember these key tenets: freshness, simplicity, and bold flavors. These are the guiding principles of the cuisine, and they won't steer you wrong. 
Mediterranean cuisine tends to be very simple, using only a few ingredients as the foundation for its dishes. It's a minimalistic approach that has inspired great creativity in how ingredients are processed and cooked. The more complex flavors come from the herbs and spices, not forgetting a healthy dose of garlic, that are layered into the dishes by expert Mediterranean cooks. This combination of the simple and the bold gives the cuisine its signature fresh vibrancy. Though flavorful and filling, Mediterranean food is usually light, making it perfect for brunch, lunch, or any time of day.
Your Go-To Choice For the Best Mediterranean Food in NYC
Finding the best Mediterranean food in NYC can be a challenge, but it's not as difficult as it may seem. Doing a little research before you settle on somewhere to meet for lunch or dinner can make a world of difference. Everything from the setting to the service works together to create a truly Mediterranean experience. Whether you prefer a cozy family-run restaurant or a trendy hotspot, you should feel welcomed and part of a food-loving community.
At Nish Nush, we pride ourselves on hitting the mark on everything that makes for a great Mediterranean restaurant experience. From our light, airy decor to the warm, friendly service to our mouth-watering menu, we make you feel at home and cared for. Take a look at our menu and join us for a delicious meal in the best Mediterranean traditions.