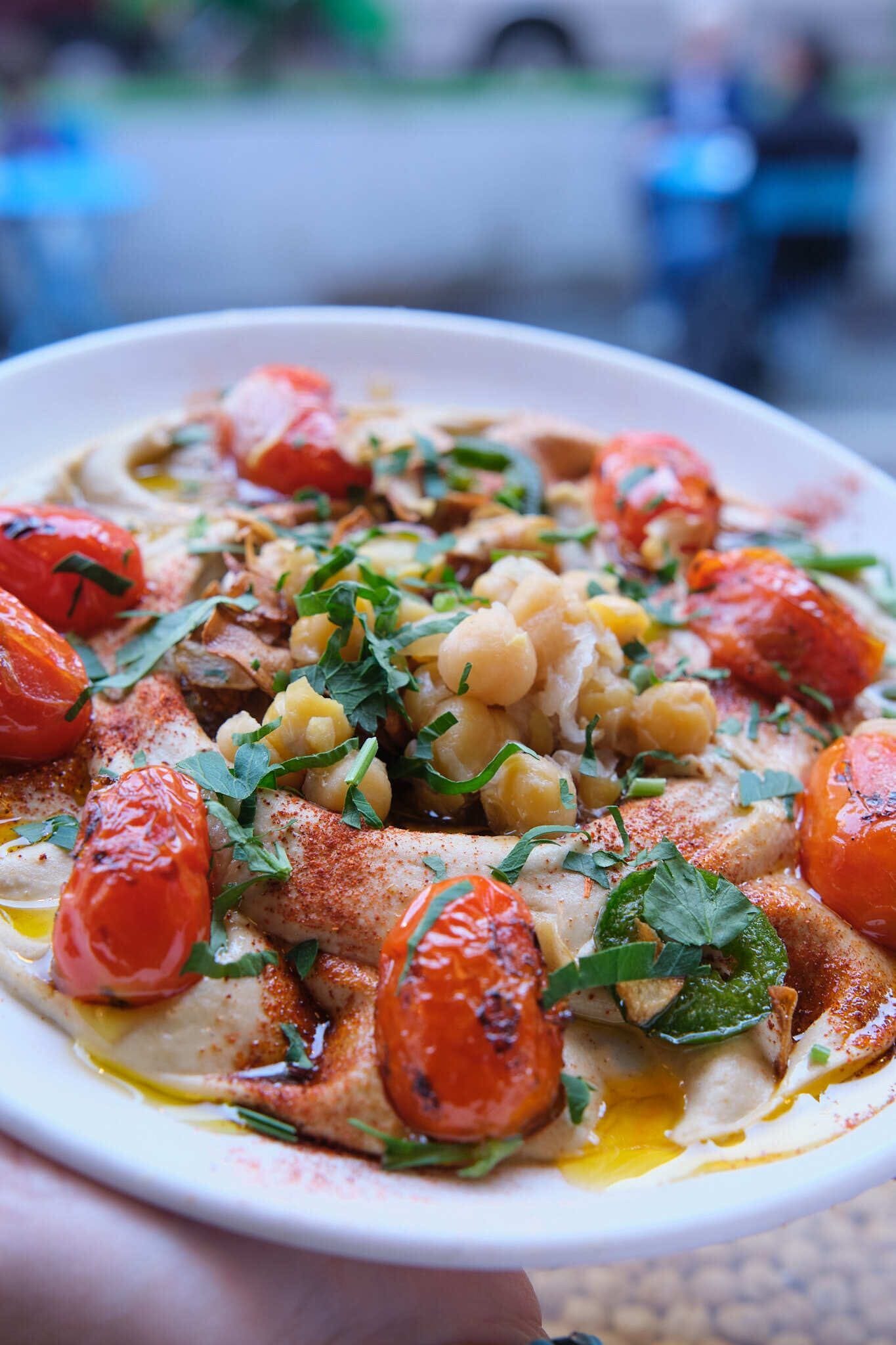 Trends & Innovations in the Tribeca Restaurant Scene
The Tribeca restaurant scene is a melting pot of flavors and styles that attract both old-school enthusiasts and trendy hipsters to its cobblestone streets. Once known for its rows of substantial industrial buildings, the triangular-shaped neighborhood is now an upscale destination for those in search of contemporary art, fashion, and food.
The dining here takes you straight to the forefront of innovation —  restaurants in Tribeca know how to keep their dishes vibrant, artistic, and of course, unique. Our kitchen is one such gem set amongst a throng of residential lofts, historic spaces, and a deep sense of quiet luxury. 
Breathing new life into tried-and-tested recipes is not newsworthy in the food scene, but there's something special about the cool and unassuming way in which local restaurants serve traditional-modern hybrids. Being one step ahead of the curve is tough, but Tribeca eateries make it look downright easy.
Whether you're new to innovative flavors or looking for something daring and fresh, Nish Nush may just be your new favorite culinary destination.
Fresh & Fast-Casual Dining
On your journey to finding the perfect Tribeca restaurant, you might want to explore some fresh, locally sourced options that are often linked to a stiff, overpriced dining experience. But in this day and age, you've got to take the importance of time and money into consideration. That's where fast-casual dining comes in. It's all about serving clients high-quality and delicious meals without the fuss of eating out at exorbitant costs.
Let the smell of fragrant sumac and paprika guide you to your next nutritious and utterly delectable meal in Tribeca. Our range of authentic, vegetarian Mediterranean sandwiches, soups, and wraps are the perfect combination of traditional and daring, incorporating various flavor profiles into classic plates of vegetables and grains.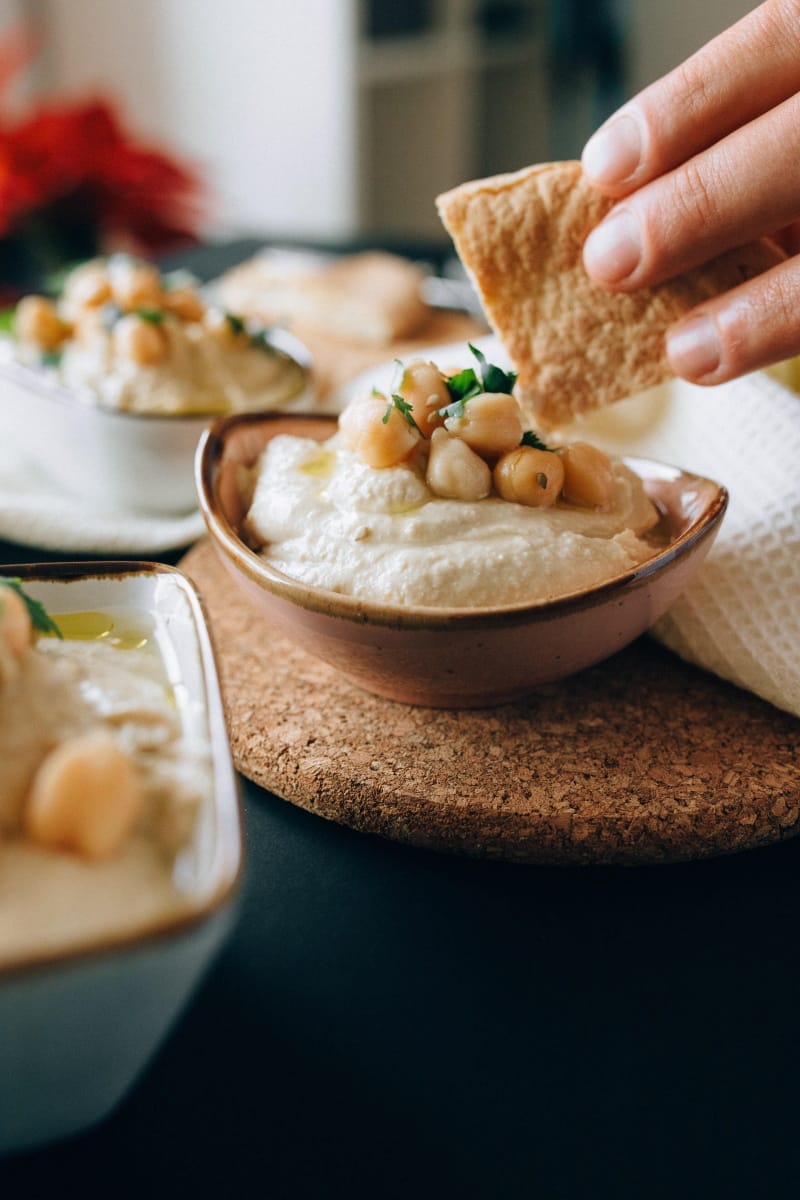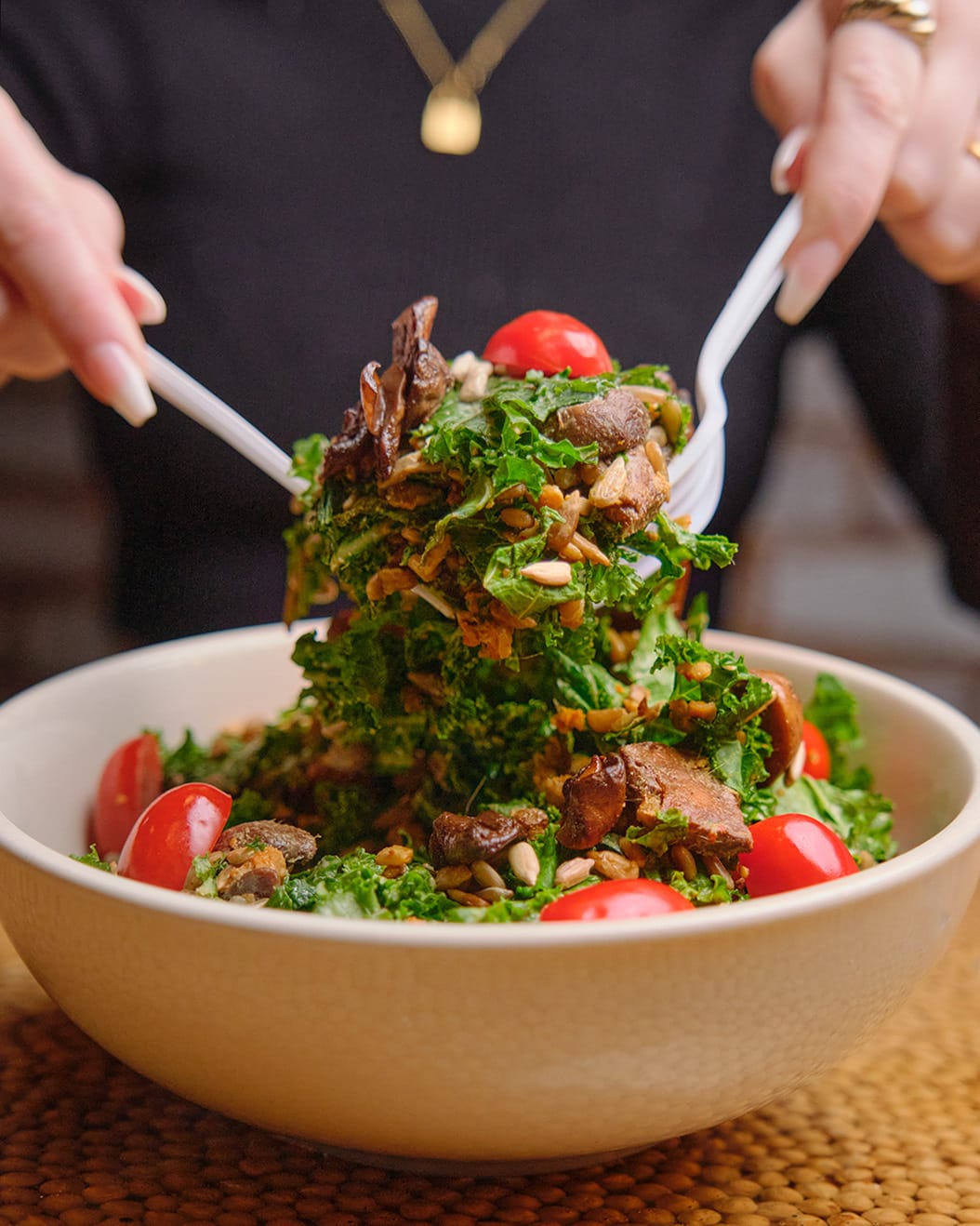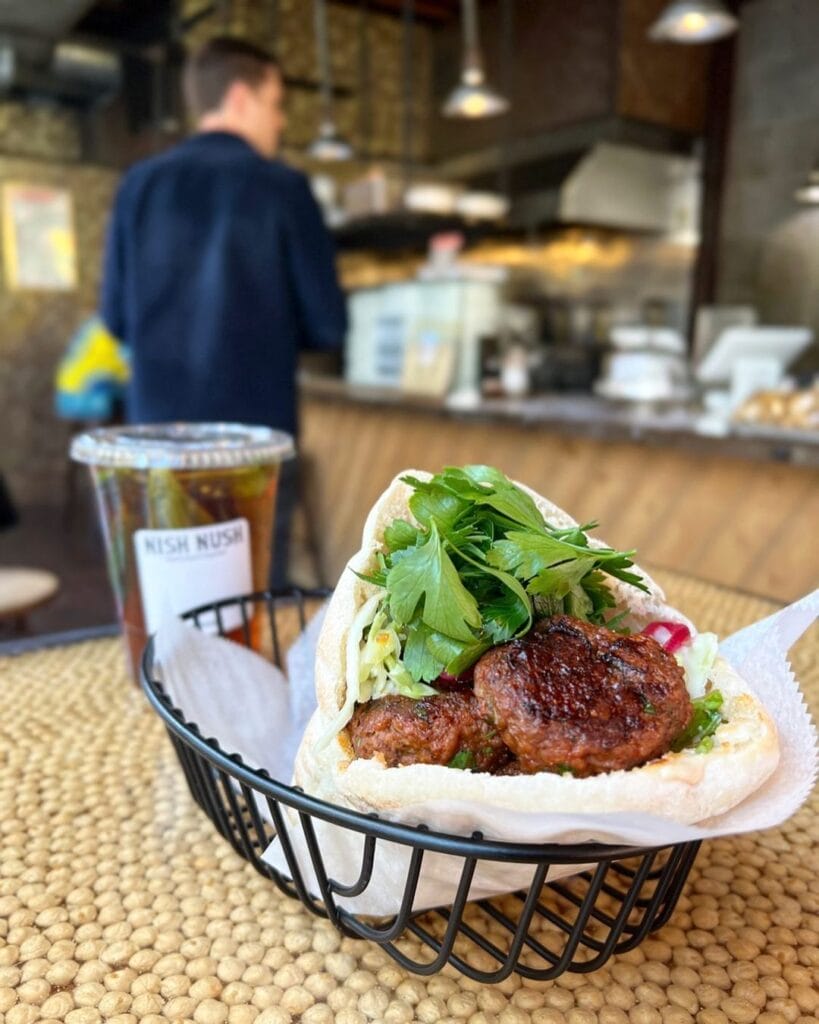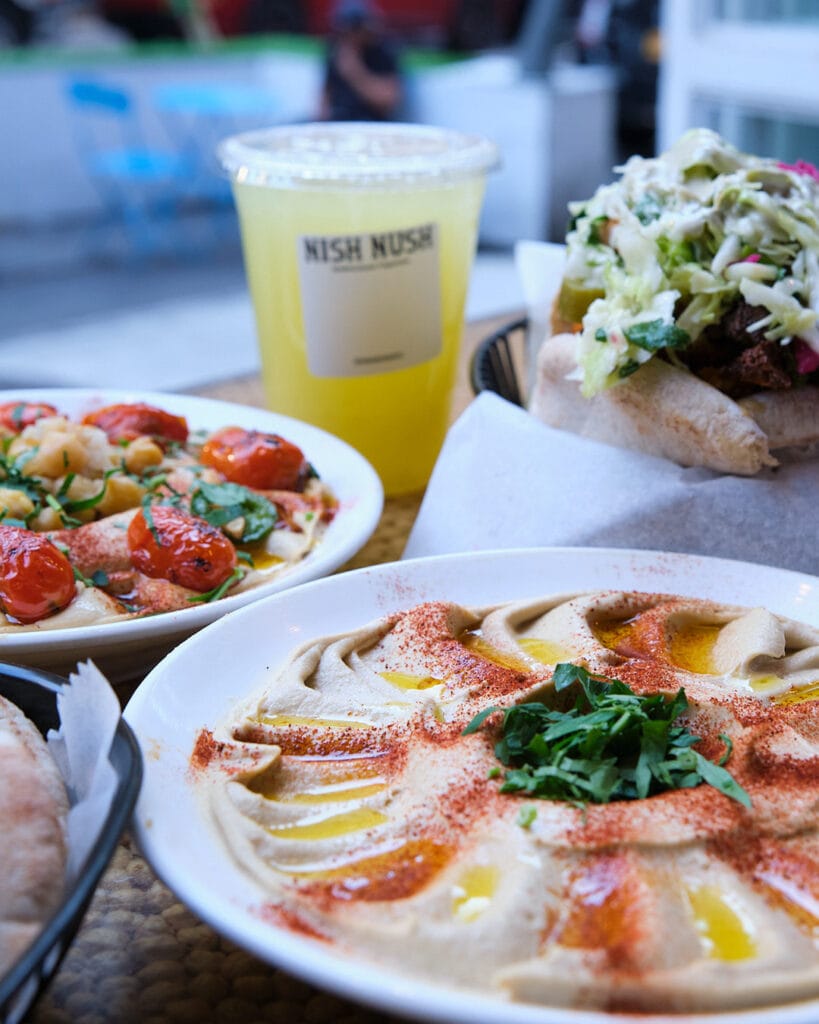 Focus on Health & Wellness
While health and wellness may not be the latest trend, it certainly has staying power in the culinary world, with interesting vegan eateries, superfood stores, and organic dining spots found on every other street corner of most neighborhoods.
You might be a little skeptical (what are ancient grains, anyway?), but restaurants near Tribeca are prime examples of how delicious healthy food can be within specially-designed menus of vegetarian meals, whole grain alternatives, and additions of lean protein to cover all bases. One way to dip your toe into the proverbial world of health and wellness is by following a Mediterranean diet, which emphasizes plant-based foods and healthy fats. 
Interested in trying your first vegetarian sabich or hummus plate selection? Nish Nush is the ideal eatery to experience world-class flavors of organic, all-natural cuisine.
Cozy Dining Area at this Tribeca Restaurant
If you're not grabbing your vegetarian meal, fusion dish, or local delicacy on the go, you're in for a treat with Tribeca's wonderful selection of sit-down restaurants with trendy atmospheres and stylish interiors. Eating out is an experience we all know and love, whether it's for a celebratory occasion, romantic announcement, catch-up session, or a self-love date. As such, the location, decor, and lighting all play important roles in satisfying the diners and their individual needs, birthday sparklers not included.
Our Tribeca restaurant location is one of both comfort and convenience. Outdoor seating makes it an ideal spot to enjoy the sunshine along with a tasty falafel plate, or a more intimate indoor setting may be what you need to savor a locally-produced lager. At the FiDi Nish Nush location, you'll also find relaxing indoor and outdoor seating with natural light pouring in, allowing your time with co-workers, friends, or family to be truly special.
Tribeca may be branded as a revival of industrial trendiness, but its restaurants offer a world beyond labels: authentic, home-style meals that offer a feeling of genuine contentment with every bite.