When looking for the best restaurant in Tribeca, the list is seemingly endless. Just take a look on TripAdvisor – there's everything from steakhouses to Asian cuisine. When you're in the mood for Mediterranean, it's time to head to Nish Nush!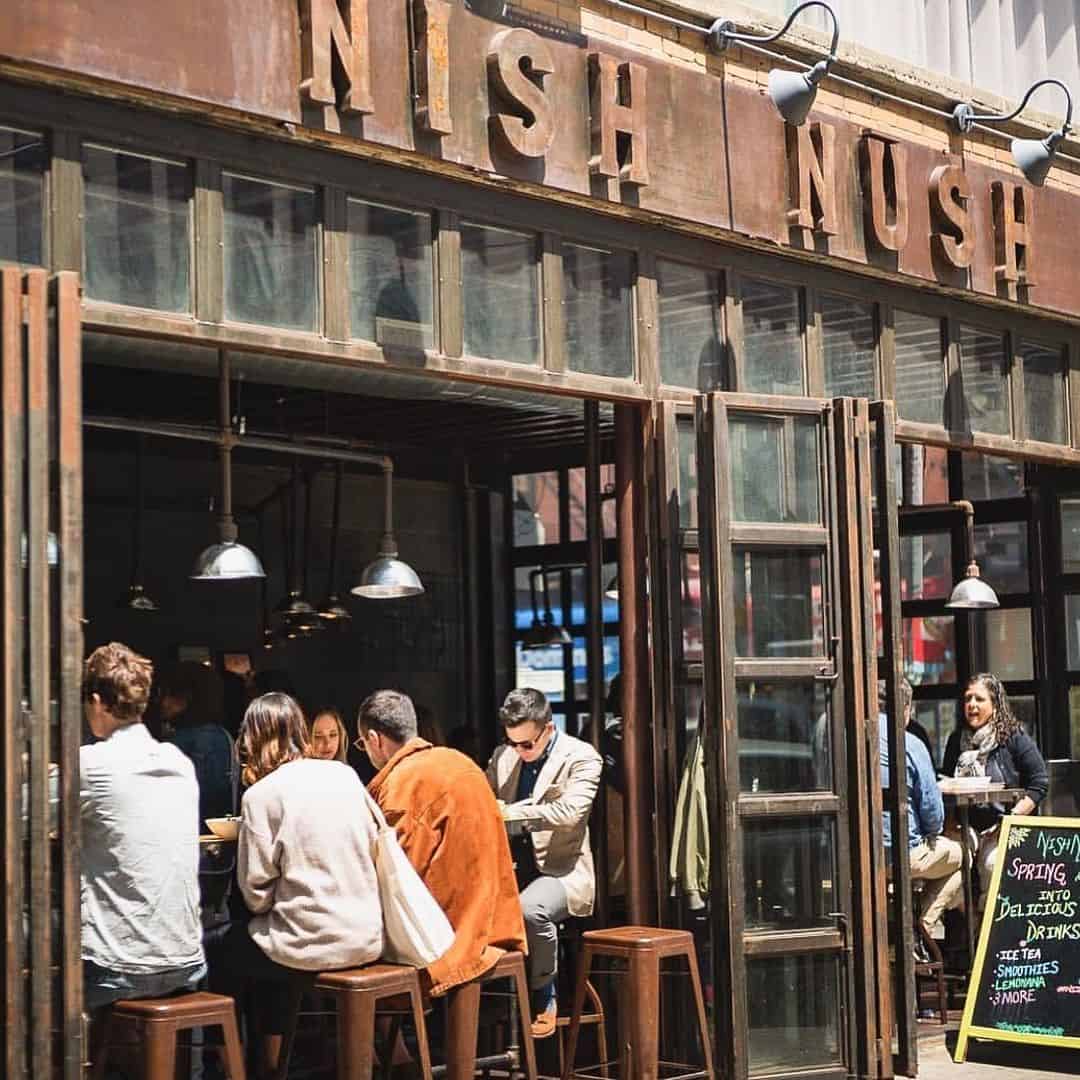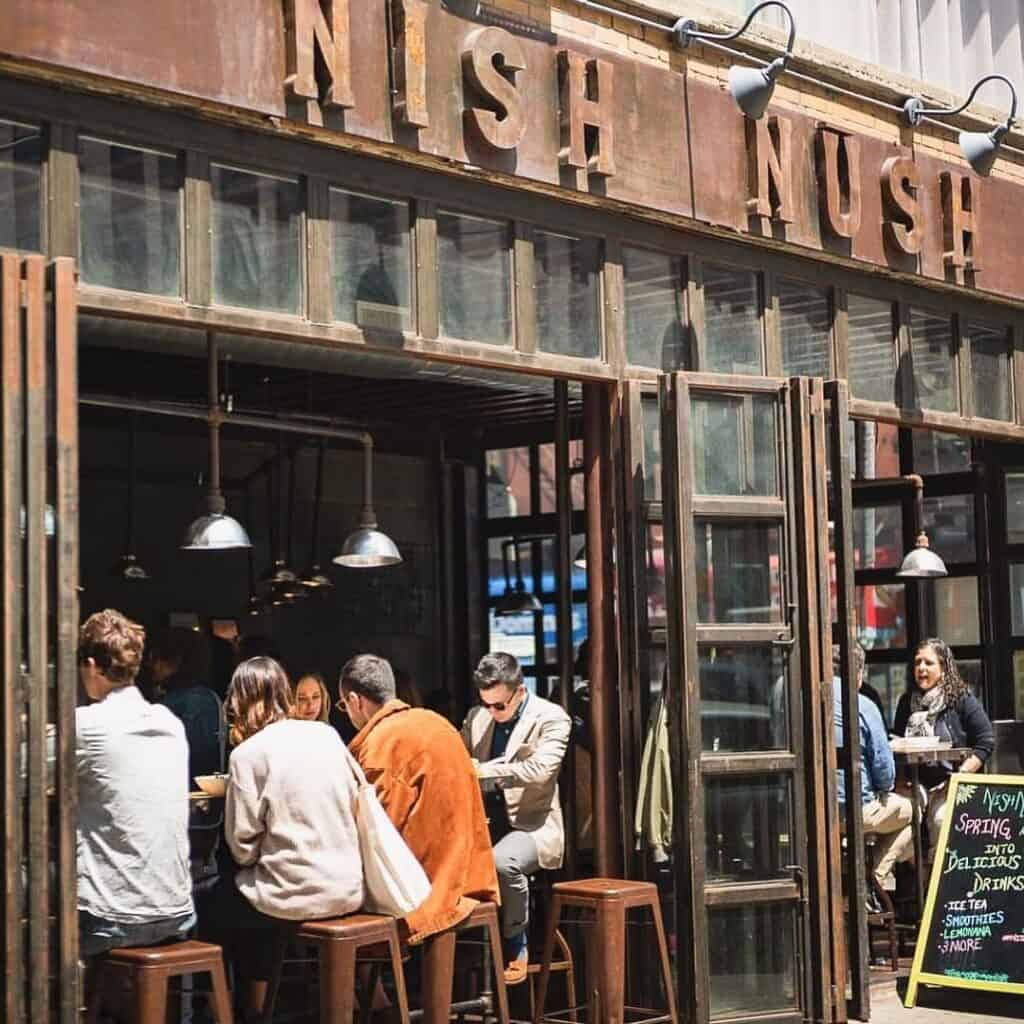 Imagine fragrant spices and colorful vegetable dishes to savor. And at Nish Nush, we're passionate about packing our menu with drool-worthy Mediterranean flavors. Our food reflects the Mediterranean diet's emphasis on using fresh, seasonal ingredients. Hearty, wholesome ingredients don't just make for a tastier meal, but a healthier one too. There's no better spot in Tribeca to sit back, relax, and indulge in the best of Mediterranean cuisine.
The Secrets of Mediterranean Cooking
Mediterranean food is all about the experience. Forget gobbling down something thrown together while scrolling your phone – this food demands your full attention. In fact, this type of meal is considered a communal occasion, something that's meant to be shared. Whether you call it maza, mezze, or tapas, ordering food for the table is the best way to connect with your friends, colleagues, or loved ones as you tap into this mouthwatering Mediterranean experience.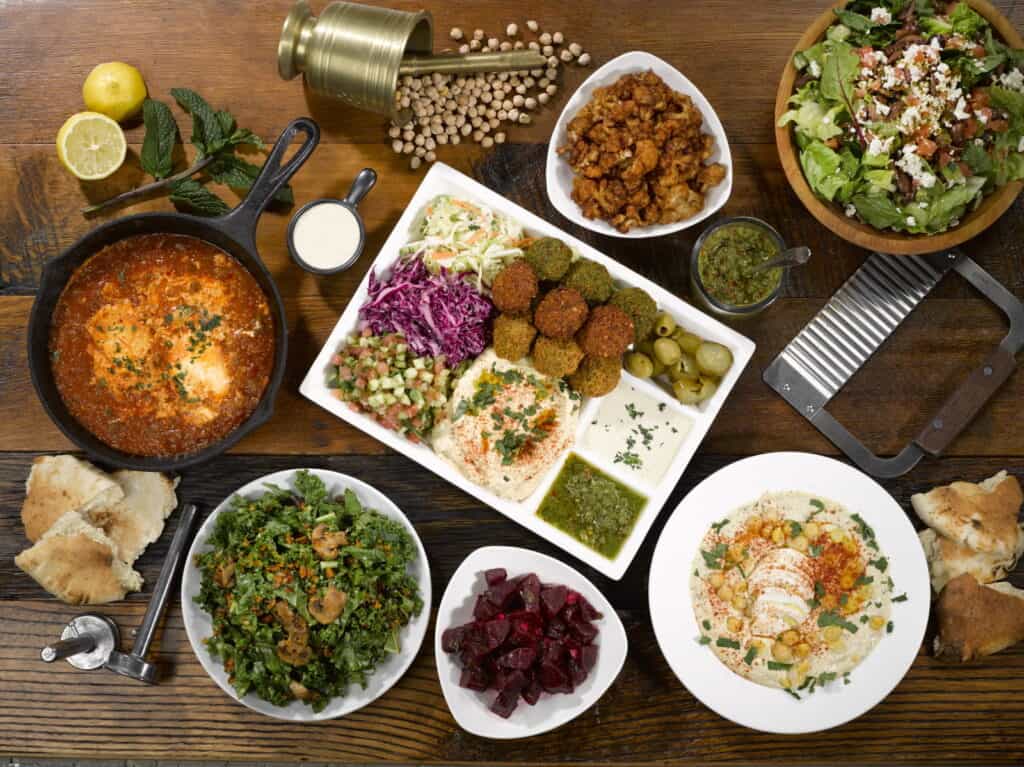 You may have noticed that menus can vary wildly depending on where in the Mediterranean you find yourself. Each culture has put its own spin and stamp on the food – but, as a region, they share a mindset around selecting ingredients and constructing dishes. A Mediterranean menu relies heavily on its plant-based elements, using its lean proteins and carbohydrates in more of a supporting role to the dish. Olive oil is a key ingredient known for its heart-healthy qualities, while the proximity to the Mediterranean Sea means that seafood plays a big role on a Mediterranean menu, too.
Cooking techniques also vary throughout the region. Mediterranean cooks make use of everything from sautéing and deep frying to roasting and grilling – even mastering the art of slow cooking. This is a reflection of the diverse mindset of Mediterranean cooks throughout the ages. Thanks to the constant flow of travelers and traders across the Mediterranean and the Middle East, techniques and flavors could be shared and learned across country and cultural borders. Whether an idea was inherited or borrowed, the focus was (and is!) simply on making good food.
Vegetarian Dishes Filled With Delicious Flavors
Nish Nush is a haven for those who choose a vegetarian diet in Tribeca, and our restaurant menu is overflowing with satisfying meat-free options. Since our food hails from the Middle Eastern part of the Med, you can expect a burst of flavor with every bite.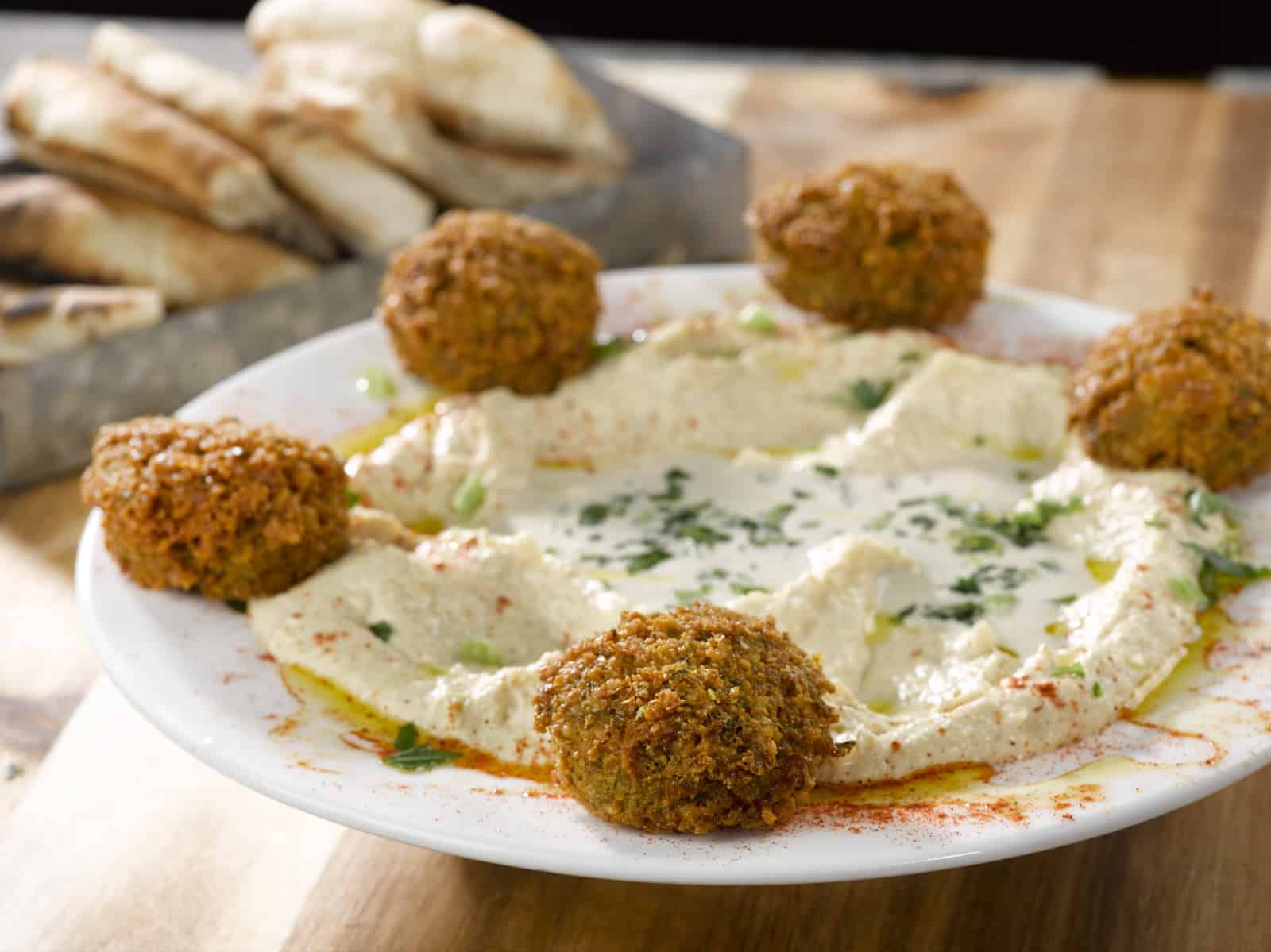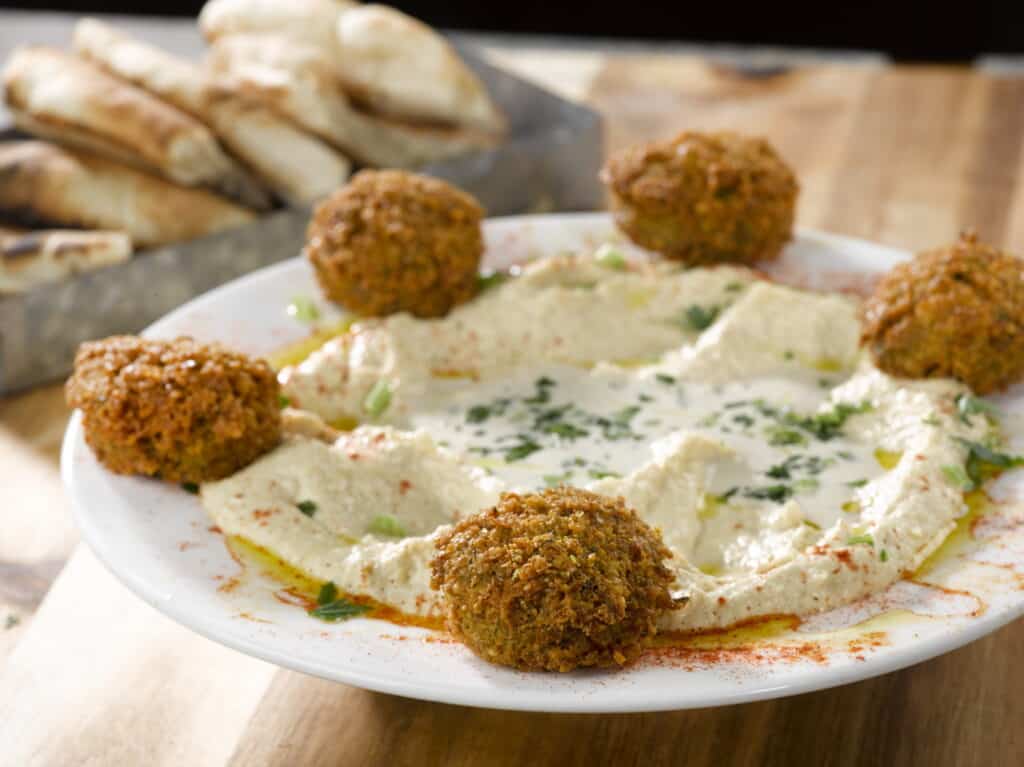 Now, you might think you know falafel, but you've never had falafel like we make it! In addition to our classic falafel, we also offer two new twists on this peak Middle Eastern flavor experience: roasted pepper falafel and spinach and mushroom falafel. You can treat yourself to all three with our Falafel Trio Platter, served with Israeli salad and our creamy homemade hummus.
Why not explore our dessert menu, with delicious veggie-friendly options in tow? Perhaps it's time to try Baklava. It's popular throughout the Mediterranean – and for good reason! This sweet, nutty dish offers the perfect sticky crunch to round off your meal. There's also the halva selection, flavored fudge-like Middle-Eastern delicacies made from tahini.
Check out our menu for even more vegetarian delights.
Tribeca Restaurant with a Unique Ambiance
You may be at a restaurant in Tribeca, NYC, but you can still get a taste of an authentic Mediterranean experience. It's all about sharing – both the maza dishes and your time with your family or friends. The flavors alone are worth the trip, but it's the atmosphere that makes you want to linger. You can practically feel the cool Mediterranean sea breeze on your face as you walk through the door.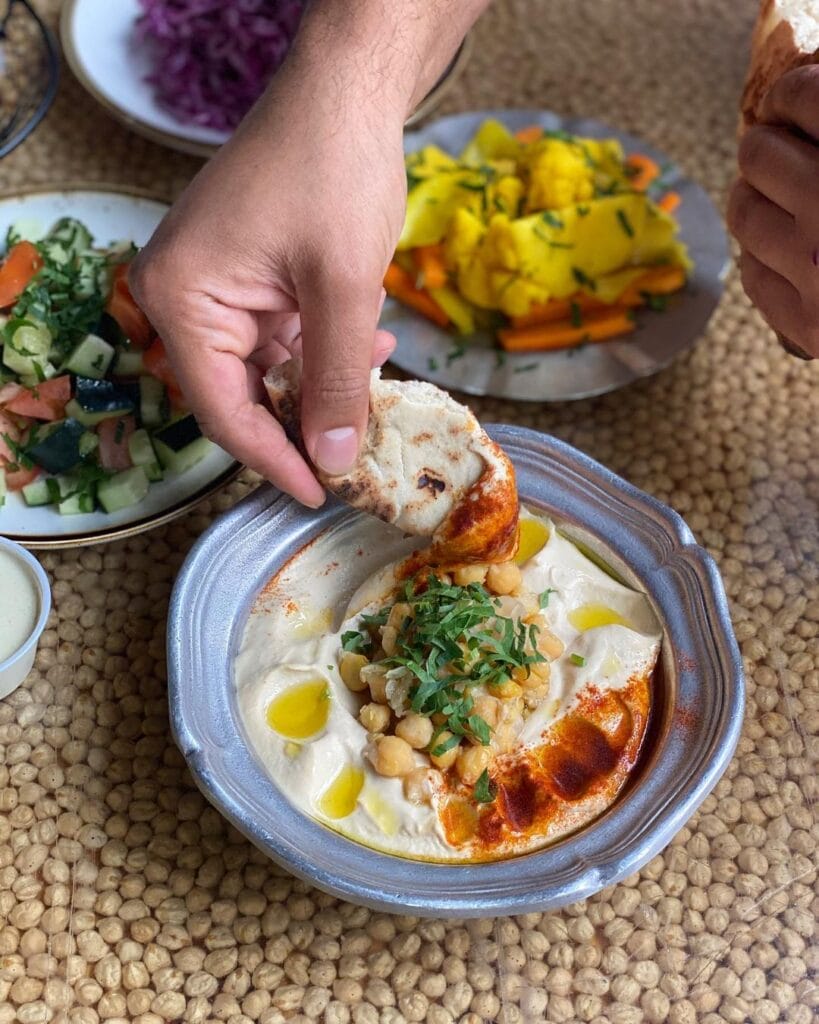 Our decor echoes an authentic Mediterranean eatery, with both indoor and outdoor dining so you can pick a spot that suits your mood. Combine our simple yet stylish meals with our attentive team, and you've got all the ingredients for a memorable meal. Why not drop in and join us for a lazy lunch?